How to Pack a Parcel for Courier – the Quick and Easy Way
How to Pack a Parcel for Courier – the Quick and Easy Way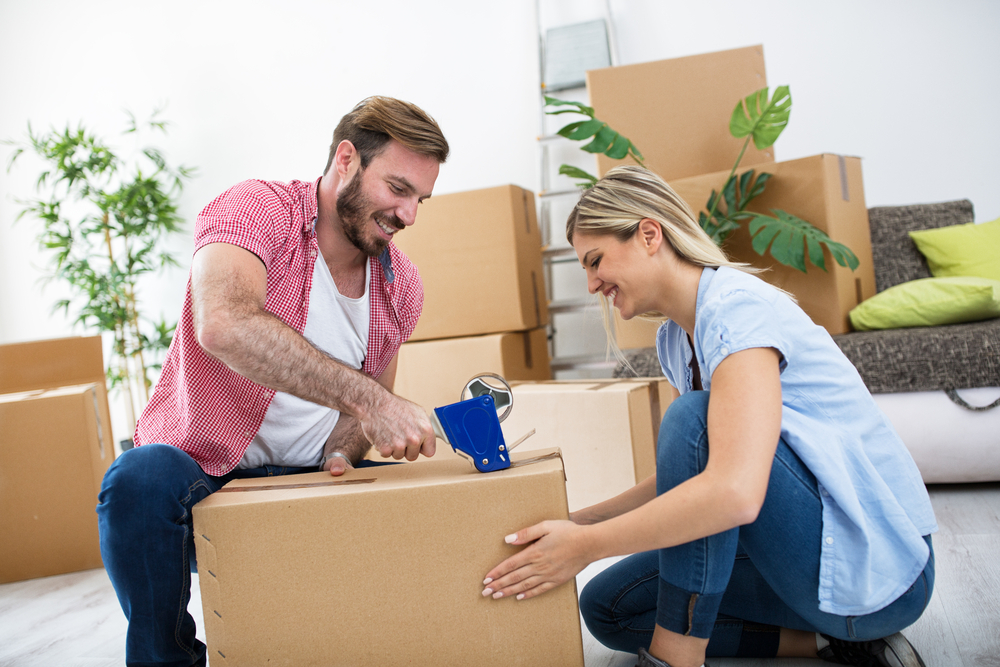 Despite most things going digital, it's still just a matter of time before you will have to send something physical through a courier. When the time comes, there are a few crucial steps to follow as it's not as simple as clicking a "send" button like in an app. This article will provide you with a simple guide on how to pack a parcel for couriers.
Pick The Appropriate Box Size
The packaging box must be roomy so that your goods fit inside with plenty of room on all sides. If you can, always use a new box. If you use an old box, your item might get damaged since the box may have become less sturdy after it was previously used.
Corrugated boxes and cardboard boxes are excellent options. They can be either single-walled or double-walled and come in various shapes and sizes. Also, choose a box that best fits your product.
Wrapping The Item
Bubble wrap is one example of a material that can serve to protect the item while it is being transported. Once you have wrapped your item with bubble wrap, place it in the box. If you think the bubble wrap is insufficient to protect your item, place inserts around it when it's already placed inside the box. They will prevent the item from sliding around inside the box it is packaged in.
Sealing Your Box
The next thing to do is close the box and secure it with some tape that has a good adhesive backing. If you are concerned that your box could get damaged while it is being transported, you may double-box your item. It will provide the goods with an additional layer of defence from damage.
The process of double boxing involves placing your already-packaged product inside a second, bigger box and sandwiching additional packaging inserts between the two boxes. After that, you may apply tape all around the larger box.
However, it would help if you avoided double-boxing unless it is necessary. The issue with double-boxing is it makes the unwrapping process more difficult for the receiver and drives up your shipping costs.
Labelling the Package
Addressing the package in accordance with the needs of the courier service is the final step. If you have utilized a previously-used box, you must ensure that all previous labels and addresses have been removed.
While some carrier firms only require that you address the goods package, others want you to affix a bar code to the label. In any scenario, it is strongly recommended that you provide two copies of the destination address and the package's bar code label.
Additional Tips
Make extensive use of packing fillers, such as bubble wrap or foam, to ensure the safety of your items while they are stored in the box.
Each successive layer of the product's inside packaging adds a barrier of defence. It is advised that you have at least 5 centimetres of protection.
Before handing your package to the courier, ensure you weigh and measure it. Keep in mind that you may be subject to additional fees if your package's weight exceeds what was specified in your booking.
Make sure to use a marker pen to write your delivery address on the package. You should also ensure your Delivery Booking number is written down on the label.
Print off two copies of the label if the courier service provider requires one. If there are two copies, one should be attached to the outside of the box. The other should be placed inside in case the first copy is lost.
Applying tape with a powerful adhesive to the packaging will ensure that your goods remain secure while being transported by the courier. Using packing tape with a strong adhesive helps prevent your packages from opening accidentally.
Put your outside invoice inside a sealed envelope and attach it to the outside of the package. It will make it easier for the courier business to read the parcel details without actually opening the package.
Examine the final package carefully to make certain that nothing is missing.
Wrapping It All Up
So, that's it for now. Keep in mind that packing a parcel can get very specific, especially if you are packing something with unusual shapes or sizes. However, the tips mentioned above should serve as a general guideline, and you may have to do some tweaking with regard to the size or shape of your item. Contact us for more information.